Made a teaser-poster for Bloom Arts Festival. 
Celebrating Creativity: 70+ Artists / 29 Sept 2012 / Cubao X 
Follow @bloomarts 
 
—  
Bloom is usually used for a large number of jellyfish that gather in a small area, but may also have a time component, referring to seasonal increases, or numbers beyond what was expected.
stainedpaper reblogged this from robcham and added:

Spidersilk Productions will be here! See you on the 29th.
video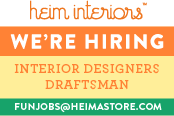 twitter